Oil and gas corporations, already under pressure to increase dividend payments to shareholders, must now reckon with large organizations ranging from Wall Street banks to Silicon Valley tech behemoths that view climate change as a top priority when making investment decisions.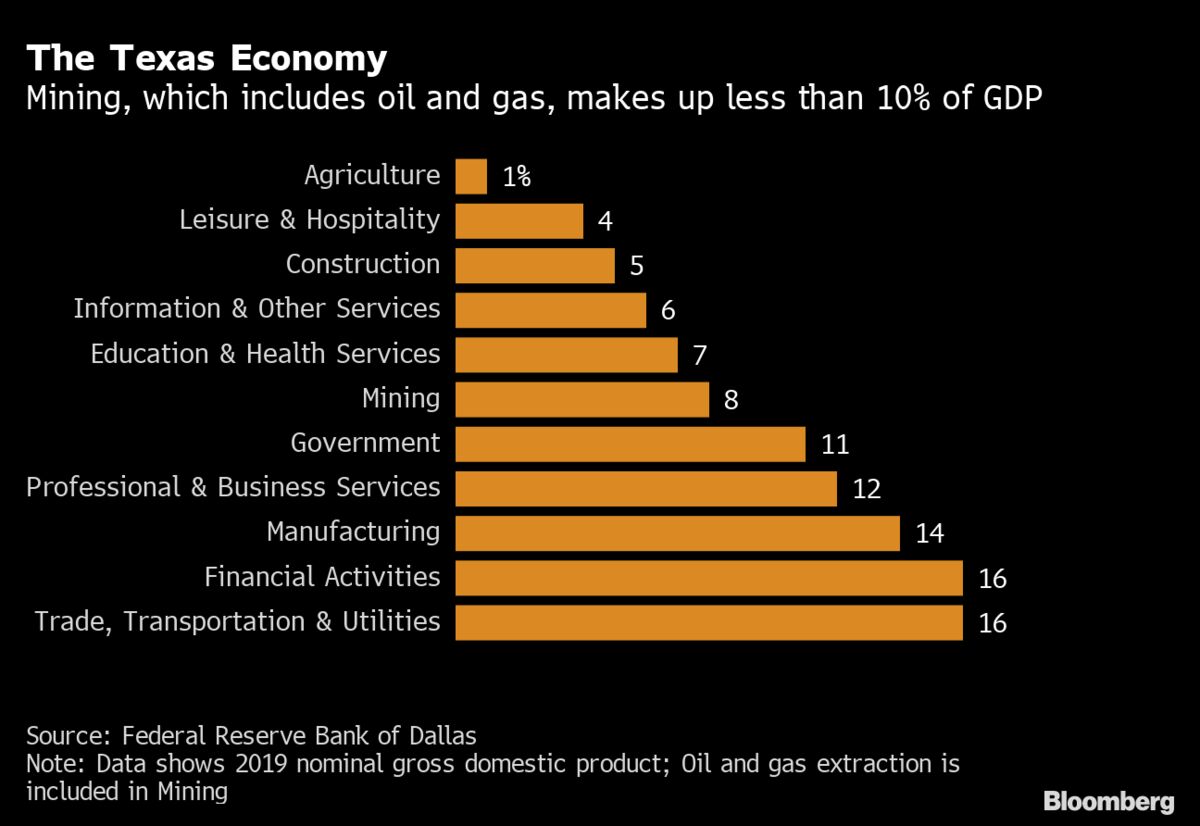 Texas Economy
"Concerns that would arise in considering the larger universe of business development in the state, such as discussion of climate change and changes in corporate practices, are all moving to the back of the line," Jim Henson, director of the Texas Politics Project at the University of Texas at Austin, was quoted as saying by Bloomberg.
"We are not at a position where such considerations will outweigh partisan gestures like this."
In practice, the new regulation is unlikely to result in substantial selling by state funds such as the Texas Teacher Retirement System or the Employees Retirement System of Texas.
In another blow to Wall Street, Texas Governor Greg Abbott signed legislation Monday prohibiting state and local governments from collaborating with firms whose policies restrict the weapons industry.
The law might harm Bank of America Corp. and Citigroup Inc.'s municipal underwriting businesses in Texas, which is a large market for state and local debt transactions. In 2018, the banks announced policies restricting the gun sector.
The proposals are the most recent manifestations of a growing schism between Republican lawmakers and corporations that have taken a public stance on contentious issues.
American Airlines Group Inc. and Microsoft Corp. were among the companies that wrote to Texas leaders last month, urging them to "oppose any changes that would restrict eligible voters' access to the ballot," as the state worked to finalize bills that would make it more difficult to vote in certain areas.