The Magnolia Hotel in Seguin is rumored to be one of Texas' most haunted locations. It is said to be haunted by 13 ghosts, one of them is a little girl.
James Campbell, a co-founder of Seguin and a Texas Ranger, built a two-room log cabin on the property in 1840. It was only in 1847 when the hotel was built beside the cabin.
According to legend, the little girl was killed by someone who stayed the night in the hotel — when she was murdered.
Erin and Jim Ghedi are the 13th owners of the hotel. When they bought the property in 2013 from the previous owners they were assured that the hotel is not haunted. But after they signed the papers and went back to the hotel to celebrate, Ghedis discovered that they were not alone.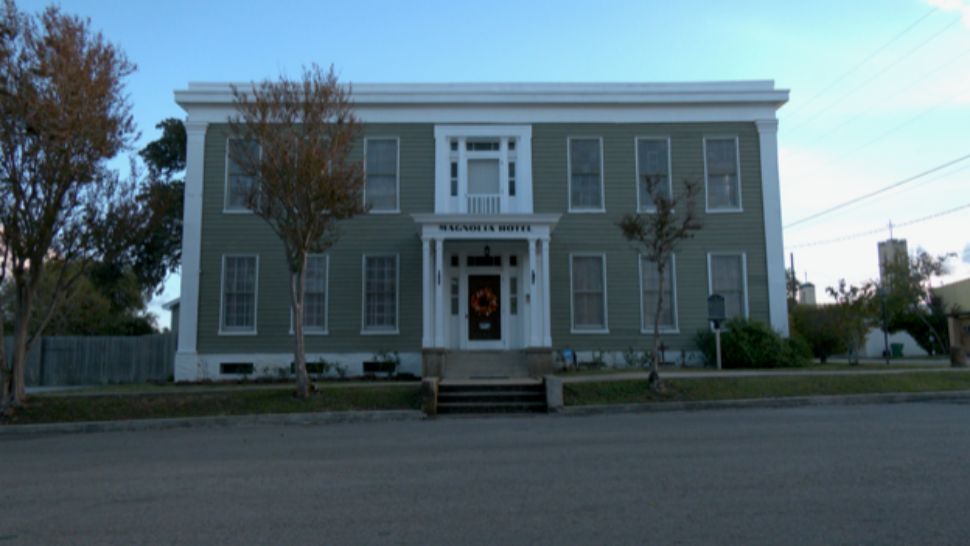 The hotel has been shown in several shows, films
Talking about the time when they made the discovery, Erin Ghedi said: "All three doors went boom, boom, boom, and there was a chilly air between us."
Erin and Jim later decided to renovate part of the hotel. It currently has a five-room bed and breakfast suite for visitors. They also have access to the unrestored half of the hotel, which has no power. It is believed to be the busiest part of the hotel.
The hotel has appeared in a number of paranormal shows and films.
Mike Garcia of Spectrum Local News was asked to spend a night at the bed and breakfast, which gave him complete access to the unrestored side.
So would you like to stay in this "haunted" property? Let us know in the comment section.