A Fort Worth woman, who was recently sentenced to probation for impersonating a police officer at a playground, used a different name when she was hired earlier this year at a Fort Worth retirement community, community officials and residents said.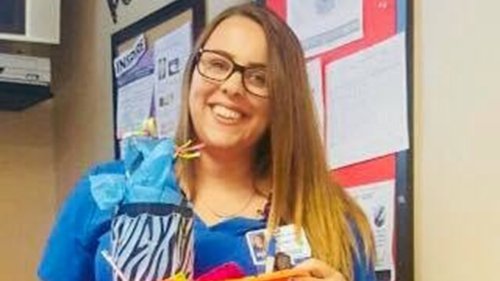 Samantha Louise Eley, 40, was hired in March as executive director of Watermark at Broadway City view, a community of over 300 people in Fort Worth.
False claim of being a police officer
Eley was arrested in October 2019 after being caught on video cursing at teens while falsely claiming to be a police officer. She was sentenced to five years probation for impersonating another person. As she awaited her trial, Eley applied for and was hired as the executive director of Watermark.
In an email to the Fort Worth Star-Telegram, Vicki Doyle of Watermark Retirement Communities, which operates The Watermark at Broadway City View, said: "Watermark immediately placed the employee on administrative leave to complete an investigation."
"An independent investigation determined that her identity was fo Watermark's executive director was possibly a relative of a relative, Watermark stated.
Eley's attorney John Brender said that his client is looking forward to "completing probation and putting this situation behind her." Doyle said that no issues were found at other Watermark communities. "Watermark's priority is the safety and wellbeing of its residents," she said.
Ex-residents Donna Kay Barnes and her husband, Colen Gardner, said they were evicted from Watermark by Eley and Watermark a few weeks ago. The couple was evicted because they apparently possessed weapons in their home. When they first moved to the community more than nine years ago, when it was owned by a different company, the couple signed an addendum allowing them to keep firearms in their home.
The couple said they were never told any weapons would be allowed in their community. "We knew we had to move," the duo added.
They also said that they were picked out to be evicted because they were in law enforcement. "We now realize that any time you go into a senior living facility, you are at the mercy of the management." The couple was arrested three times between 2013 and 2018 for driving while intoxicated, court records show.
A man who witnessed the incident told officers the woman was screaming and cursing at children. Eley walked up to a teen who was on a swing set, telling her to "stop now," police said. She was released from the Tarrant County Jail this week after she was sentenced to probation.